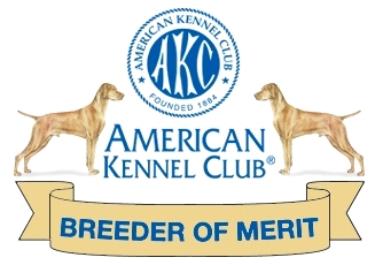 It all started when a little red dog wandered onto our hunting property during
spring turkey season to claim our hearts.
We called her Babe and she changed our lives forever.
We had no idea what breed this affectionate, intelligent and beautiful little girl was,
but when we learned she was part vizsla, our search was on for a breeder.
We were most fortunate to connect with Val Smith who introduced us to
Mary Jane Whaley and her Topaz Vizslas.
With Val's and Mary Jane's help and trust, Ron brought home the most fabulous
red, long-eared and very regal male puppy. Rocky, officially known as
"Topaz Brazen Rock JH, CGC"
is honored in our kennel name today.
It was Rocky who led us to the thrill of upland bird hunting, competition in ring and field events
and the opportunity to meet so many wonderful Vizsla people across the country.
Over the years we've enjoyed overwhelming fun and success with our dogs and their offspring.
We breed occasionally and strive to maintain versatility and integrity within our pedigree.
We welcome you to contact us regarding future litters, or questions you may have about the breed.
We're proud and honored to be recognized as an AKC Breeder of Merit.